This page was last updated on: March 6, 2014
  Esther's Writing Works

       for memory, healing & art's sake

Praise for Esther's "Dear Alzheimer's: A Caregiver's Diary & Poems" (Cave Moon Press, 2013)

Poet Esther Altshul Helfgott chronicles her last seven years with her husband, pathologist Abe Schweid, in these devastating and redemptive diary entries and poems.  Alzheimer's is an awful illness, but as Helfgott writes, "Poetry… is a way to understand the awfulness of life and to use that awfulness as a tool for growth and change." These intimate, powerful, brave poems are grounded in the searing fragmentary details of a caregiver's daily life. Our own participation in Dear Alzheimer's—in its mercy and its romance—is irresistible.  Helfgott's gift is reminding us to live in spite of and because.

If you know someone with Alzheimer's disease, you need this book, for it will shed much-needed insight into this devastating disease. If you don't, you'll still gain a deep appreciation for the power and tenacity of love and a visceral understanding of the need for compassion on this difficult path.  Dear Alzheimer's is a unique and necessary addition to the growing shelf of literature about Alzheimer's disease. 

Holly J. Hughes
,
Editor,
Beyond Forgetting: Poetry and Prose about Alzheimer's Disease
We must accept the truth that either our body or mind will outlive the other. Abe's wife Esther has captured the story of his ordinary body outliving his exemplary mind. The poems and journal descriptions of her husband's decline are as delicately made as one of Abe's slides, and as carefully examined. When we are advised that love is all there is, we should temper that comfort with the realization that someone has to die first. The cost for loving is suffering absence. Helfgott has exposed that painful reality with tenderness, honesty, and beauty.

Richard Rapport, M.D.
,
Author of
Physician: The Life of Paul Beeson
and
Nerve Endings: The Discovery of the Synapse
Esther's poems and diary entries immerse the reader into the complex, often heartbreaking world of the Alzheimer's caregiver. Her candor and willingness to share all aspects of the journey is inspiring. Like being in a good support group, readers will identify with Helfgott and gain perspective in their understanding of a spouse's life with Alzheimer's.

Geriatric Social Worker

Support Group Facilitator                                                   

From the opening sentence of Esther Helfgott's memoir, when her husband says, "I don't know where I am," the reader is pulled into this beautiful, raw, heart-wrenching account of their journey through Alzheimer's.  This is a must read, not only for the millions of families affected by this horrific disease, but also for anyone dealing with the terminal illness of a loved one. Ms. Helfgott helps us learn that hardest lesson of all—how to let go and say goodbye.

Author of As I Knew Him: My Dad, Rod Serling

Here in the only kind of language that will dare to enter imaginatively into its own, and our own disintegration – poetry -  Esther teaches us what it means to have the courage to let go of what was, to let in what still is, and to let a new way of being us BE in the world.  Entering into this dis-ease with Esther's imagination has awakened me to the inestimably precious gift that we give each other when we meet each other, in love, in the midst of life's unraveling."

Michael Verde,
Founder and President of Memory Bridge: The Foundation for Alzheimer's and Cultural Memory"
An honest and touching rendering of an intricate and personal time/space altering experience expressed beautifully in diary and poetry. This book offers great benefit to caregivers, friends and professionals whose lives have been touched by Alzheimer's disease.

Executive Director

ELDERWISE

This powerful and poignant memoir takes us through the labyrinth of loss and life that is Alzheimer's and in doing so it raises questions about the nature of 'self' and of relationship.  The book is drenched in a beauty that comes out of prolonged but contained pain.  It is a book to savor, one through which to meander with an open questioning mind, and a curiosity both about what it is like to be the carer of a loved one who struggles with a life changing event and what it is like to be the one who is changing. 

Elisabeth Hanscombe
, Unit for Studies in Biography and Autobiography, LaTrobe University, Melbourne, Australia
This book charts the inner life of caregiver as poet. Esther provides witness and a map into Abe's dementia. She says the diary has always been her friend. She offers us friendship and an open heart's knowledge. Their story guides us to understand what it means to love.

It takes a courageous person to write honestly and tenderly about the Alzheimer's journey.  Esther's poetry does just that, taking us by the hand and leading us through the joys and sorrows of living life with a progressive, fatal disease."

Communications Director | Raconteur

Alzheimer's Association Western & Central Washington State Chapter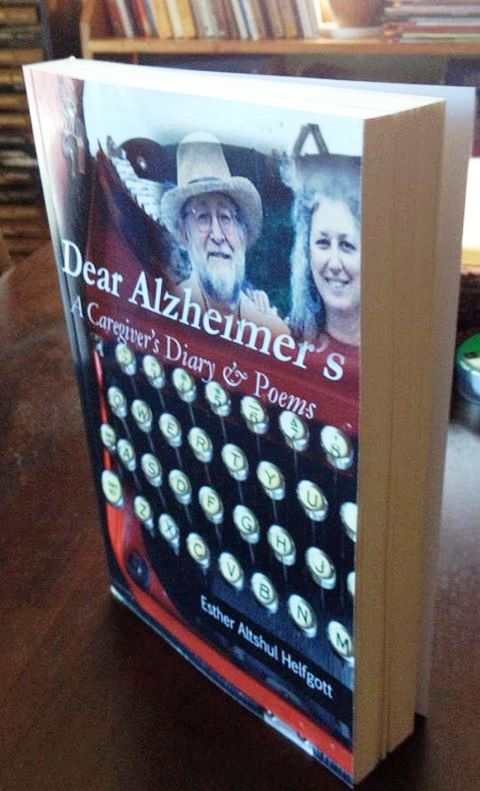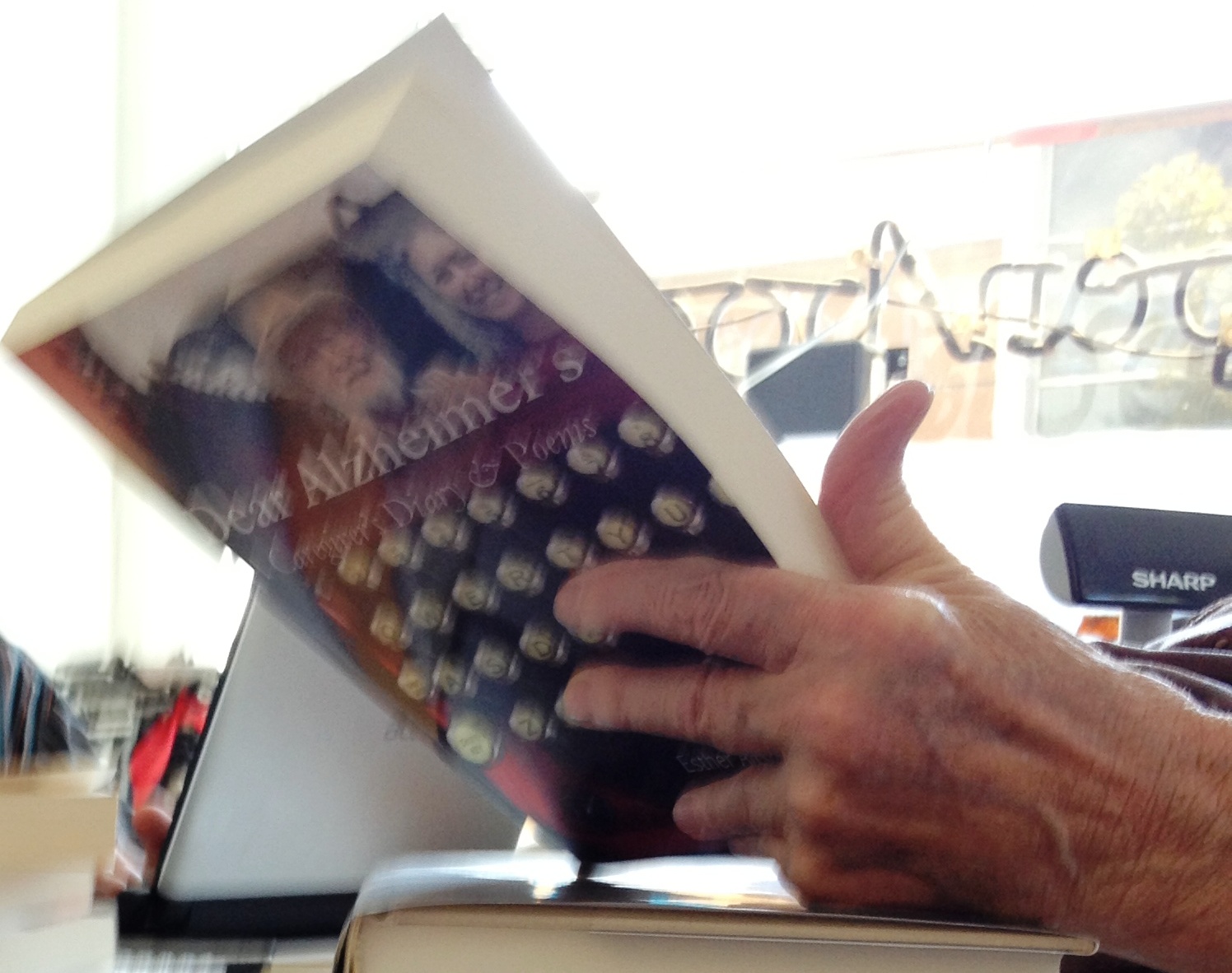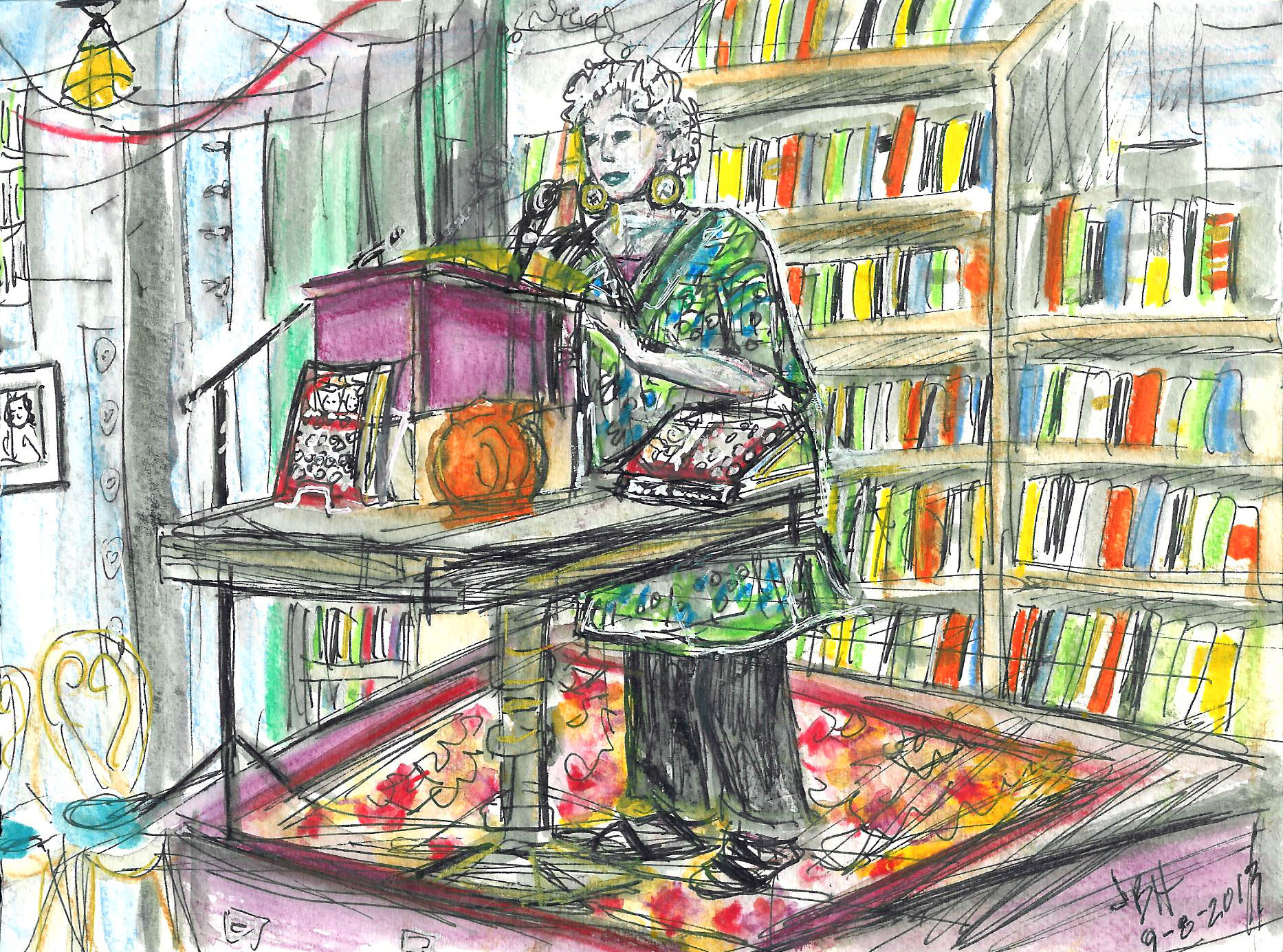 A  portion of the proceeds from "DEAR ALZHEIMER'S"  donated to
Penny Harvest,
a Solid Ground-sponsored community service organization
Urban Sketch by Jackie Helfgott

Mom @ Elliott Bay Books 9-8-13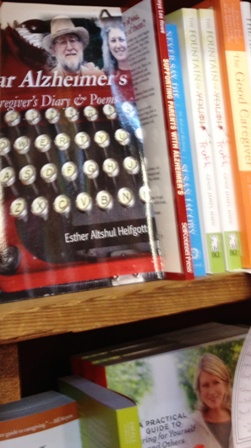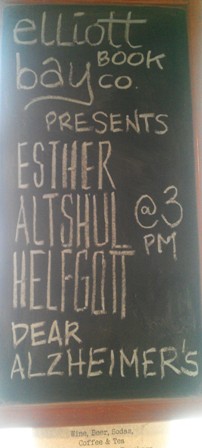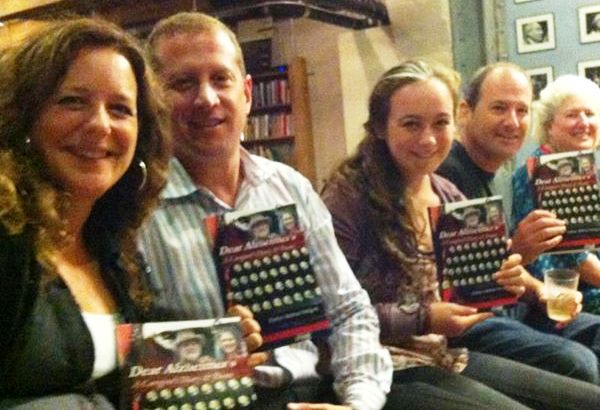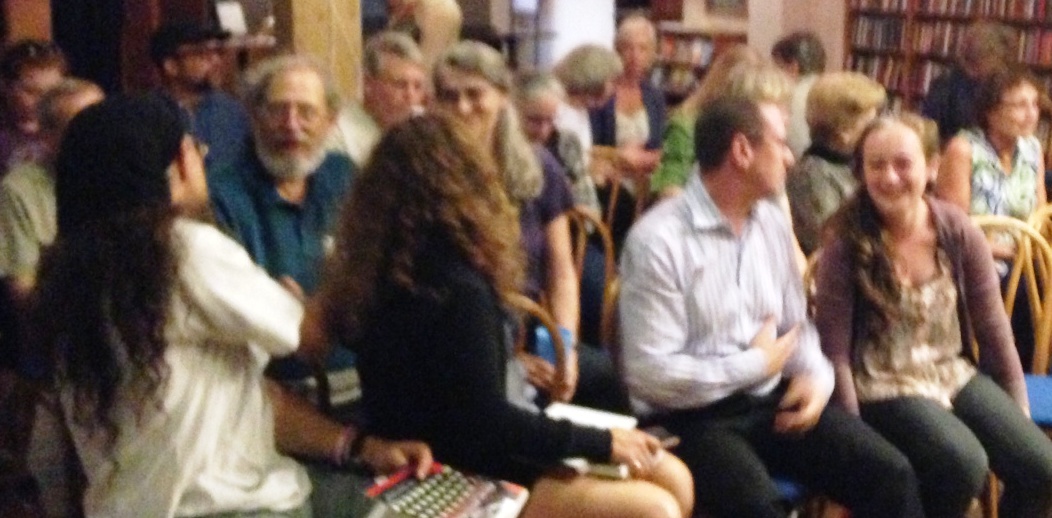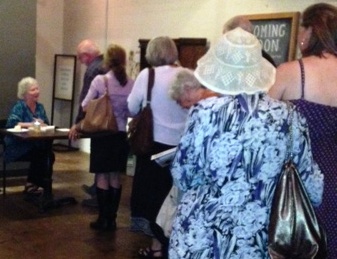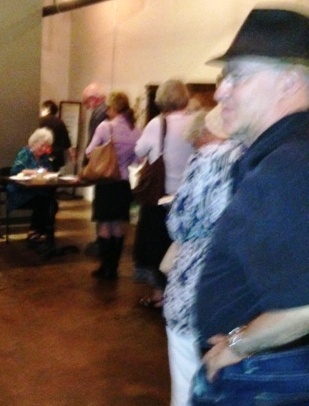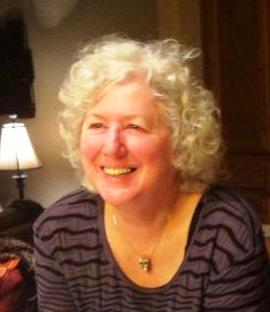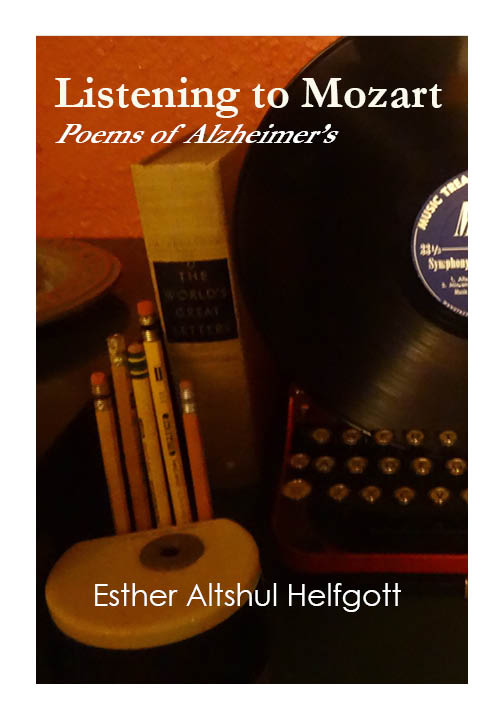 Coming soon from Cave Moon Press (print edition)

           Two Sylvias Press (e-book edition)

              BOOK LAUNCH - ELLIOTT BAY BOOK CO.

                           TUES. JULY 1, 2014, 7 PM